Students' Attendance Monitoring System with SMS Notification
Keywords:
students' attendance, SMS notification, monitoring system, absenteeism, attendance monitoring system
Abstract
Students' attendance in a university is commonly being monitored by lecturers and the Academic Affairs Division (AAD) as it may help to identify students' problems at an early stage. This project aims to monitor the students who have the possibility to be absent from classes for more than the permissible percentage. Thus, the purpose of this research is to develop a students' attendance monitoring system with Short Message Services (SMS) notification (SAMS). This system helps the AAD to manage the absenteeism report from lecturers and it automatically sends the information through SMS notification to the parents and the students themselves. The system has been developed using the Waterfall Model methodology that consists of five phases which are analysis, design, implementation, testing, and documentation. The results from the usability testing show that SAMS can help lecturers to monitor students' absenteeism more easily and efficiently. Furthermore, the integration of the system with SMS is very useful as it can directly notify the parents regarding their children's attendance problem.
Downloads
Download data is not yet available.
References
Bassil, Y. (2015). A simulation model for the Spiral Software Development Life Cycle. International Journal of Innovative Research in Computer and Communication Engineering, 03(05), 3823-3830. https://doi.org/10.15680/ijircce.2015.0305013
Helmy, M., Wahab, A., Lee, O. L., Mutalib, A. A., & Hassan, N. (2009). Web-based appointment system using Short Message Service Technology : Usability aspect, 5th International Conference in Knowledge Management, 534–539.
Yahya, H. & Anwar, R. (2013). Monitoring student attendance using dashboard, International Journal of Asian Social Science, 3(9), 1906–1912.
Jacksi, K., & Ibrahim, F. (2018). Student attendance management system, International Journal of Engineering and Technology, (March), 0–5. https://doi.org/10.21276/sjet.2018.6.2.1
Jaiswal, K. (2011). SMS based information systems. Unpublished Master's Thesis, University of Eastern Finland.
Joy, T. (2017, May 15). How to use SMS for healthcare. Retrieved October 10, 2018, from CallHub: https://callhub.io/sms-text-messaging-for-healthcare/
Kumar, M. S., Jaikumar, K., Rajkumar, S., & Sakthivel, A. (2015). Fingerprint based student attendance system with SMS alert to parents. International Journal of Research in Engineering and Technology, 4(2), 293–297.
Lemzy, A.(2017). How banks & financial services can benefit from bulk SMS provider. Retrieved October 15, 2018, from TextMagic: https://www.textmagic.com/blog/how-financial-services-can -benefit-from-bulk-SMS-provider/
Patel, R., Patel, N., & Gajjar, M. (2012). Online students' attendance monitoring system in classroom using Radio Frequency Identification Technology : A proposed system framework. International Journal of Emerging Technology and Advanced Engineering, 2(2), 61–66.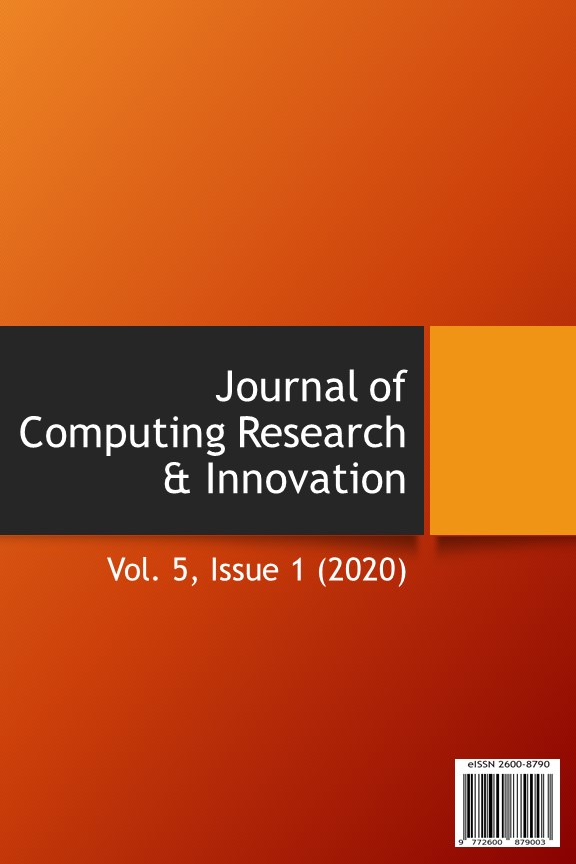 Downloads
How to Cite
Bakhri, F., Mohd Ekhsan, H., & Hamid, J. N. . (2020). Students' Attendance Monitoring System with SMS Notification. Journal of Computing Research and Innovation, 5(1), 20–26. https://doi.org/10.24191/jcrinn.v5i1.159
Section
General Computing
License
Copyright (c) 2020 Fatheenursyaza Bakhri, Hawa Mohd Ekhsan, Jiwa Noris Hamid
This work is licensed under a Creative Commons Attribution-ShareAlike 4.0 International License.