Integrating Constructivist Learning Environments (CLEs) in Designing a Multimedia Learning Application for Cyber-Bullying Intervention
Keywords:
Constructivist Learning Environment, Constructivism, Cyber-bullying, Active Learning
Abstract
Constructivism is a learning theory that emphasizes learners' intervention through self-guided exploration, reflection, and evaluation. This study discusses on the integration of the Constructivist Learning Environments (CLEs) in designing a multimedia learning application for cyber-bullying intervention among adolescents. The application has been evaluated using Alpha Testing and Beta Testing technique to ensure its quality. From this evaluation, the researcher was also able to identify weaknesses or problems associated with the usage of the application, from the viewpoint of the content and multimedia expert and also the target user group which are the adolescents. By integrating CLEs, it is expected that knowledge and awareness is constructed by the learners as they reconcile new information with past experiences, analyze various source materials, and work collaboratively with others. As CLEs stimulates active learning, it is hoped that leaners will develop advanced skills such as critical thinking, analysis, evaluation, and creation. As CLEs promotes diverse viewpoints, it encourages students to reflect, evaluate their work, and identify intermediary skills to acquire based on their needs. It is also expected that the development of the multimedia app in this study will contributed to an increase in the number of computer-based applications intended to expose adolescents to the issue of cyber-bullying, which is still under-developed, particularly in the context of adolescents in Malaysia.
Downloads
Download data is not yet available.
References
Alessi, S. M., & Trollip, S. R. (2001). Multimedia for learning: Methods and development (3rd ed.). Boston, MA: Allyn & Bacon.
Beale, A. V., & Hall, K. R. (2007). Cyberbullying: What school administrators (and parents) can do. The Clearing House: A Journal of Educational Strategies, Issues and Ideas, 81(1), 8-12.
Campbell, M., & Bauman, S. (Eds.). (2018). Reducing cyberbullying in schools: International evidence-based best practices. Academic Press.
Eroglu, Y., Aktepe, E., Akbaba, S., Isik, A., & Özkorumak, E. (2015). The investigation of prevalence and risk factors associated with cyber bullying and victimization. Egitim ve Bilim, 40(177).
Ertmer, P. A., & Newby, T. J. (1993). Behaviorism, cognitivism, constructivism: Comparing critical features from an instructional design perspective. Performance improvement quarterly, 6(4), 50-72.
Jonassen, D. (1991). Objectivism versus constructivism: Do we need a new philosophical paradigm? Educational technology research and development, 39(3), 5-14.
Jonassen, D. (1999). Designing constructivist learning environments. Instructional design theories and models: A new paradigm of instructional theory, 2, 215-239.
Nielsen, J. (1994). Heuristic evaluation. Usability Inspection Methods, 24, 413.
Ouytsel, J., Walrave, M., & Vandebosch, H. (2015). Correlates of cyberbullying and how school nurses can respond. NASN School Nurse, 30(3), 162-170.
Patchin, J. W., & Hinduja, S. (2017). Digital self-harm among adolescents. Journal of Adolescent Health, 61(6), 761-766.
Roblyer, M. D., Edwards, J., & Havriluk, M. J. (1997). Integrating educational technology into teaching. Columbus, OH: Prentice Hall.
Santrock, J. W. (2012). In D. M. Siyez (Ed.), Adolescence (pp. 1) (14st ed.). Ankara: Nobel Academic (Translation editor).
Solecki, S. and Fay-Hillier, T., 2015. The Toll of Too Much Technology on Teens' Mental Health. Journal of pediatric nursing, 30(6), pp.933-936.
Soni, D., & Singh, V. K. (2018). See no evil, hear no evil: Audio-visual-textual cyberbullying detection. Proceedings of the ACM on Human-Computer Interaction, 2(CSCW), 1-26.
Yusuf, S., Hassan, M. S. H., & Ibrahim, A. M. (2018). Cyberbullying among Malaysian children based on research evidence. In M. Khosrow-Pour (Ed.), Encyclopedia of information science and technology (4th ed.) (pp. 1704-1722). Hershey, USA: IGI Global.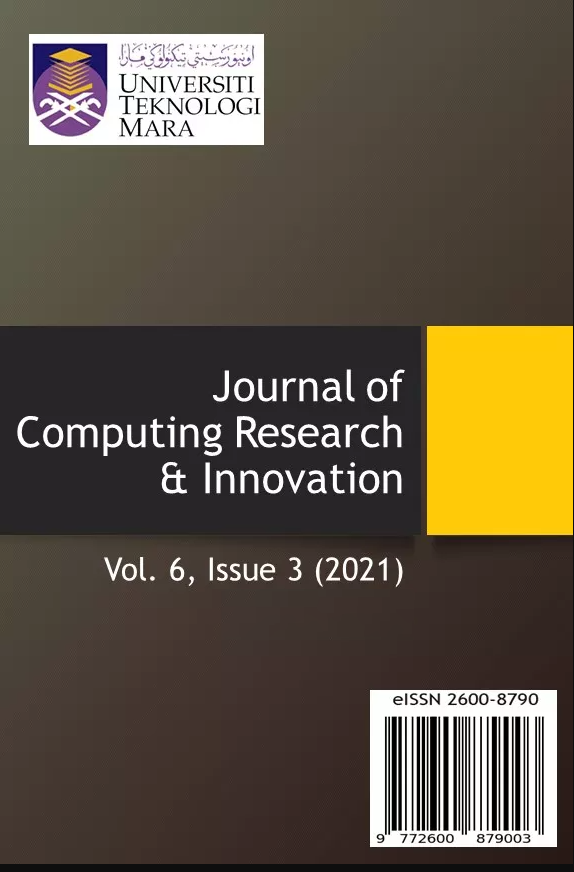 Downloads
How to Cite
Abdul Wahab, N., Osman, A., Ibrahim, N., & Md Ilyas, S. S. (2021). Integrating Constructivist Learning Environments (CLEs) in Designing a Multimedia Learning Application for Cyber-Bullying Intervention. Journal of Computing Research and Innovation, 6(3), 92–102. https://doi.org/10.24191/jcrinn.v6i3.251
Section
General Computing
License
Copyright (c) 2021 Journal of Computing Research and Innovation
This work is licensed under a Creative Commons Attribution-ShareAlike 4.0 International License.